5 Shopify Brands That Are Completely Female Founded
Starting a business is challenging, especially for female entrepreneurs. Unfortunately, there are many prejudices against women in business, including the shameful investors' bias toward male entrepreneurs. However, things are slowly changing for the better, with some trailblazing female founders of female founded Shopify brands successfully navigating the patriarchal status quo in the eCommerce scenes.
Five standout female founded Shopify brands include Partake, AnaOno, Sophie Brown Photography, Healthy Roots, and Satya. More than half (around 53%) of Shopify business owners identify as female, and many started from scratch and are now thriving on the e-commerce platform.
Some women entrepreneurs give back to their communities while maintaining healthy balance sheets. In today's female startup club article, I'll delve into five female founded Shopify brands that are not only pioneering in their sectors but also offering more than just cool products.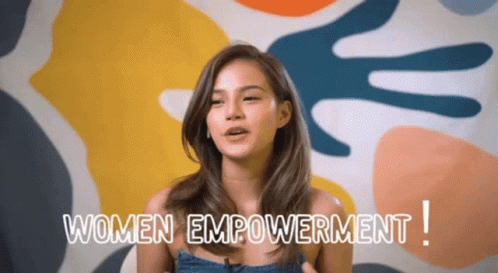 1. Partake by Denise Woodard
When her daughter's food allergies came to light, Denise Woodard had no other option but to go on a recipe experiment. Unfortunately, most tasty baked items had allergens, while the ones without weren't good for her daughter's tastebud.
After many failed experiments, she finally found an allergen-free recipe that tasted as good as its counterpart and started Partake Foods. However, getting her business to firm footing was another struggle, as she needed to overcome the frustration of 80 investors' rejection. It wasn't easy to juggle entrepreneurship with being a mom, either.
She eventually made it, though, with investors like Jay-Z signing a multi-million dollar contract with her company that now sells eight allergen-free cookies.
> You can listen to Denise's full episode on how she started her business on the Female Startup Club podcast
2. AnaOno by Dana Onofree
Struck by breast cancer by the age of 28, Dana Onofree feared losing her identity as a woman. She fought back hard and overcame the disease but couldn't find any intimates for her survivor physique.
So Dana took it upon herself to design intimates for breast cancer survivors and founded AnaOno in 2013. Within a year, she launched the first e-commerce bra brand for breast cancer survivors and never looked back.
AnaOno now offers sexy and comfortable bras for all chest and body types. In addition, the brand supports breast cancer communities and raised 350k+ in the New York Fashion Week to support breast cancer research.
3. Sophie Brown Photography
Being a photographer as a female is difficult, but what about being a female wildlife photographer? Pursuing something as wild as this can set you up for many societal and systemic pressures. Wilderness is reserved for hunky men, right?
Wrong! As photographer Sophie Brown would tell you. She is a female photographer from the United Kingdom who roams around the wilderness in Africa and captures stunning shots of free-roaming animals. Up and close without any fears or frowns. I mean, what's there to fear when she skipped past the patriarchal net?
In doing so, Sophie has established a successful photography business in her name that specializes in teaching and developing photographic techniques. You can join her on a trip to Africa, too, thanks to her other joint venture founded with a photographer friend.
4. Healthy Roots by Yelitsa Jean-Charles
When Yelitsa's parents gifted her a black doll, she cried, thinking that her toy wasn't pretty. She was smart, though, and quickly realized that her insecurities arose from the lack of toys representing her skin tone and other physical characteristics. No children should feel like that, right?
So when the chance came, she designed Zoe — an inclusive doll toy with curly/wavy hair. It's not just a plaything but an educational tool that teaches children about hair care and styling.
With a growing list of customers, her company, Healthy Roots, now designs a range of dolls based on the same diversity and inclusion philosophy. How noble is that?
5. Satya by Patrice Mousseau
Satya Organic is not just another organic skincare brand, but it's a mother's mission to heal eczema without any harmful side effects. Finding no suitable product of this kind for her eczema-stricken baby Esme, Patrice Mousseau created the product herself, and the brand was born.
Satya's eponymous balm is created with a soothing formula that can be applied to any part of the skin. It's a dermatologist-tested, USDA-certified organic product suitable for all ages. You can even use it on your lips. Hooray!
Not one to enjoy her laurels alone, Patrice gives back to her community by employing stay-at-home moms like her for product delivery.
If you gained something useful from this article, you would love the weekly newsletter that we send out every Monday. Sign up to get smarter in 5 minutes next Monday, with our recap of industry news, job ops & business insights from the world's most exciting female founders.
-> Sign up for our weekly newsletter
Conclusion: Female founded Shopify brands
In the vast landscape of entrepreneurship, these remarkable female founders stand as beacons of inspiration, resilience, and innovation. Their stories are not just about business success, but also about breaking barriers, challenging norms, and rewriting narratives.
As we celebrate their achievements, let's also remember that every dream, no matter how big or small, holds the power to change the world. To every aspiring entrepreneur out there, especially our fierce women, let these tales be a testament to what's possible when passion meets perseverance.
Here's to a future brimming with more trailblazing women and boundless possibilities. Cheers to the indomitable spirit of female entrepreneurship! 🌟🥂