HOW TO LAUNCH HIGHLY PROFITABLE ADS
ON FACEBOOK & INSTAGRAM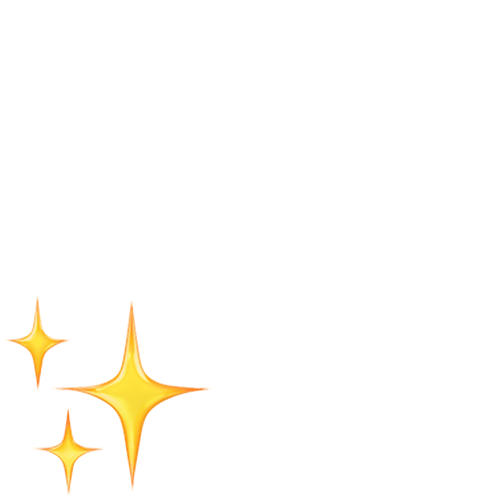 A course to master the technical skills needed to run profitable Facebook and Instagram Ads
What is this course about?
​
In this comprehensive online course, you will learn the exact strategies used by Amplifyr agency to create and scale Facebook and Instagram ads. Their team have collectively spent over $100M in performance marketing in the last 15 years.
​
This course is designed to give you the tools needed to build a profitable and consistent revenue stream for your business whether you are just starting out or wanting to scale to the next level.
You will learn everything from winning ad creatives to identifying your target KPIs, implementing retargeting funnels and deploying scaling strategies to increase your revenue to upwards of 7-figures per year.
​
"Imagine having the step-by-step strategies that we used to generate over $1.34million in revenue from just over $112k in ad spend. That is a ROAS of more than 12.5" - Amplifyr
(Ps don't know what ROAS is?
Don't worry — we'll teach you that too.)
Lifetime access to the course

Email updates when new resources/ strategies are added

One login for all your devices

1-on-1 growth consulting session with Amplifyr Agency once you complete the entire course (Valued at $1000)
+ Module 1: Introduction
---
1.1 Welcome video 1.2 The Legal Stuff 1.3 Facebook group 1.4 Intro From Your Instructor 1.5 Starting Budget
---
+ Module 2: The Winning Approach
---
2.1 Understanding customers need 2.2 Customer & Hooks Matrix
---
+ Module 3: Winning Ad Content
---
3.1 The anatomy of successful ads 3.2 Example of winning video ads 3.3 Website optimisation
---
+ Module 4: The FB ads MBA
---
4.1 Fb Ads theory 4.2 Fb Terms and Conditions 4.3 Business Manager & Multiple Ad Accounts 4.4 Understanding the results 4.5 BROAS 4.6 Custom Columns 4.7 The Pixel 4.8 Audiences 4.9 Launch Strategy 4.10 Creative Test 4.11Interest based Campaigns 4.12 Data Driven Campaigns 4.13 Ads optimisation 4.14 Retargeting Campaigns 4.15 Retention Campaigns
---
+ Module 5: Scaling Strategies
---
5.1 Vertical 5.2 Extraction 5.3 Horizontal 5.4 Duplication 5.5 Manual bidding
---
+ Bonuses: Resources
---
Books Power words Podcasts Accounts to follow Updated Scaling strategies
---
+ Module 6: Our Results
---
6.1 Our client's success
---
+ Marketing Templates
---
- Social Media Campaign Tracker - Yearly Marketing Calendar - Customer and Hooks Matrix - KPI Calculator - PR Pitch List - Influencer Gifting
---
---
"Before I started the Ads MBA course, I had a little bit of an understanding but had never actually executed any ads before. Being a small business owner, I felt I was not knowledgeable enough in this field and when it comes to investing your own money into things, I was hesitant. There are so many great stories of businesses being successful with Facebook & Instagram ads which is the reason why I signed up for this course in the hopes of being well equipped to start performing my own ads.
From the get-go, the instructor was clear and concise. The modules were broken up into sections which flowed well and easy to understand. Tools of the trade, matrix's, real life examples and a variety of different resources were included which were extremely helpful.
The course is realistic and I know it's a step by step process but for the first time since having my business, I feel like I'm ready to start producing Facebook & Instagram ads! I'm recharged, inspired and can't wait to put it all into practice.
Thank you to the Female Startup Club for creating this wonderful course. Knowledge is power and you have given me exactly that to take my business to the next step." - Ann Billet from Glo Mama Co.
Battle Tested and Proven Results
Become a master at Fb & IG ads and scale your business with predictable profitable sales.
*Results from the team at Amplifyr
average return
on ad spend
average increase in revenue
About the Instructor
​
Pierre-Antoine is a Partner at Amplifyr, one of the leading performance marketing agencies. With an average ROAS of 14+ over the last year across all of their clients ranging from SME's through to high growth and high revenue companies.
Amplifyr's main focus is helping brands scale their revenue using data analysis and deploying scaling strategies across all the main performance marketing platforms.
​
With a background in mathematical modelling & algorithmic trading, Pierre-Antoine has a wealth of experience as a quantitative data analyst and with software development. He's the architect of Amplifyr's unique operational approach and campaign management.
​
RRP range: $200-$800
Amount spent: $130,788
Revenue Ads: $2,885,695
ROAS: 22.06
RRP range: $19-$55
Amount spent: $45,019
Revenue Ads: $584,691.59
ROAS: 12.99
RRP range: $19-$55
Amount spent: $43,725
Revenue Ads: $358,710
ROAS: 8.20
RRP range: $15-$2000
Amount spent: $55,138
Revenue Ads: $1,490,134
ROAS: 27.03
Hey, from
Female Startup Club
It's Doone here, I've spent the last 10 years working in digital marketing and ecommerce. From running social media at Australia's largest (and most successful!) online retailer The Iconic, to working with huge global brands like Snapchat and IMG, and building my own successful ecomm business, I've created a new corner of the internet — Female Startup Club
I'm on a mission to help advance women-in-progress through an insightful podcast, technical courses and relevant resources to learn and dominate.
THE ADS MBA MENTORSHIP
​
Master the technical skills needed to run profitable Facebook and Instagram Ads. Learn how to create a scalable and profitable income stream and increase your business' overall revenue.
​
Lifetime access to the course and resources.
​
​
Charity
We donate $30 from every sale of The Ads MBA towards girls' education through the Malala fund.
100% Money back guarantee
Not satisfied with this course?! Get 100% of your money back. Email us within 14 days after the purchase.
Who is this course for/ how much marketing budget do I need?
---
This is a course designed for ambitious women who have identified they need to use Facebook and Instagram ads to scale their business with predictable and profitable sales. You might be a solo founder or a social media manager, but you have a collective goal to learn these technical skills. You can start with as little as $10 per day and slowly understand what works before increasing your budget. We would recommend a budget of around $500 to get started, this should give you an indication of what ads are working or not. You don't need a big budget to start, the goal is to figure out what works as soon as possible and increase your budget progressively. As your ad spend increases your revenue will increase which will allow you to pay for the ads so you can scale without the need to get external capital. The great thing about ads is that the feedback loop is really short 1-5 days so you directly know what works or not, this allows you to turn off the ads that don't perform and increase the budget for the ads that perform well. If your product is appealing to the market and you use the exact startegies taught in this course we expect that you should be able to spend $3k-$5k per month profitably and start scalling for there. Once you undertand what works you will be able to continue scalling and hopefully start spending $1k-$5k per day profitably.
---
What's in this course/ how long do I get the course for?
---
The course is made up of 6 modules and 30+ videos. You get lifetime access to the course and resources so you don't have to worry about how long it takes you to finish the course.
---
How do I know if this is for me?
---
If you have an ecommerce business and you sell things online, this technical course is for you.
---
Is this a course for beginners?
---
This course has been built for someone with a basic understanding of Facebook and Instagram ads, and has had some experience in Facebook Business Manager. We classify this course as Intermediate.
---
What if I'm not happy?
---
We built this course with a 100% money back guarantee. If you think it's not the right course for you, simply drop us an email at hello@femalestartupclub.com and we will be back in touch to refund your $$$.
---
When does it start?
---
The Ads MBA is self paced, so you can start ASAP or whenever you're ready. It's up to you! You get lifetime access to the course so you can take however long you want to finish the course.
---
Why does it exist?
---
After building her own ecommerce business and struggling to find resources tailored to her needs, Female Startup Club's Founder, Doone Roisin, wanted to create a new corner of the internet specifically for women-in-progress to access value-packed resources. We exist to help women learn and dominate, and this course is to help you scale you business with predictable and profitable ads.
---
Where do you learn?
---
The Ads MBA is in video format, hosted online so you can use your login to view the course from all your devices.
---
We give back
---
We give back. $30 from every sale of The Ads MBA is donated towards secondary girls' education.
---
---
We give back
​
We donate $30 from every sale of The Ads MBA towards secondary girls' education through the Malala Fund.
​
Malala Fund is working for a world where every girl can learn and lead.

Around the world there are 130 million girls who are unable to get access to education. Girls' education creates stronger economies, healthier communities and a safer world. Learn here, how the Malala Fund helps girls from around the world.
🎧
KNOWLEDGE STRAIGHT
FROM SUCCESSFUL
FEMALE FOUNDERS
​
Through our podcast we interview the world's most successful female founders and women in business, we've been able to collect learnings, insights and strategies to bring you the most valuable resources and technical courses that will help you get what you want out of your career.
Our goal is to create a network of powerful women who want to learn dominate.